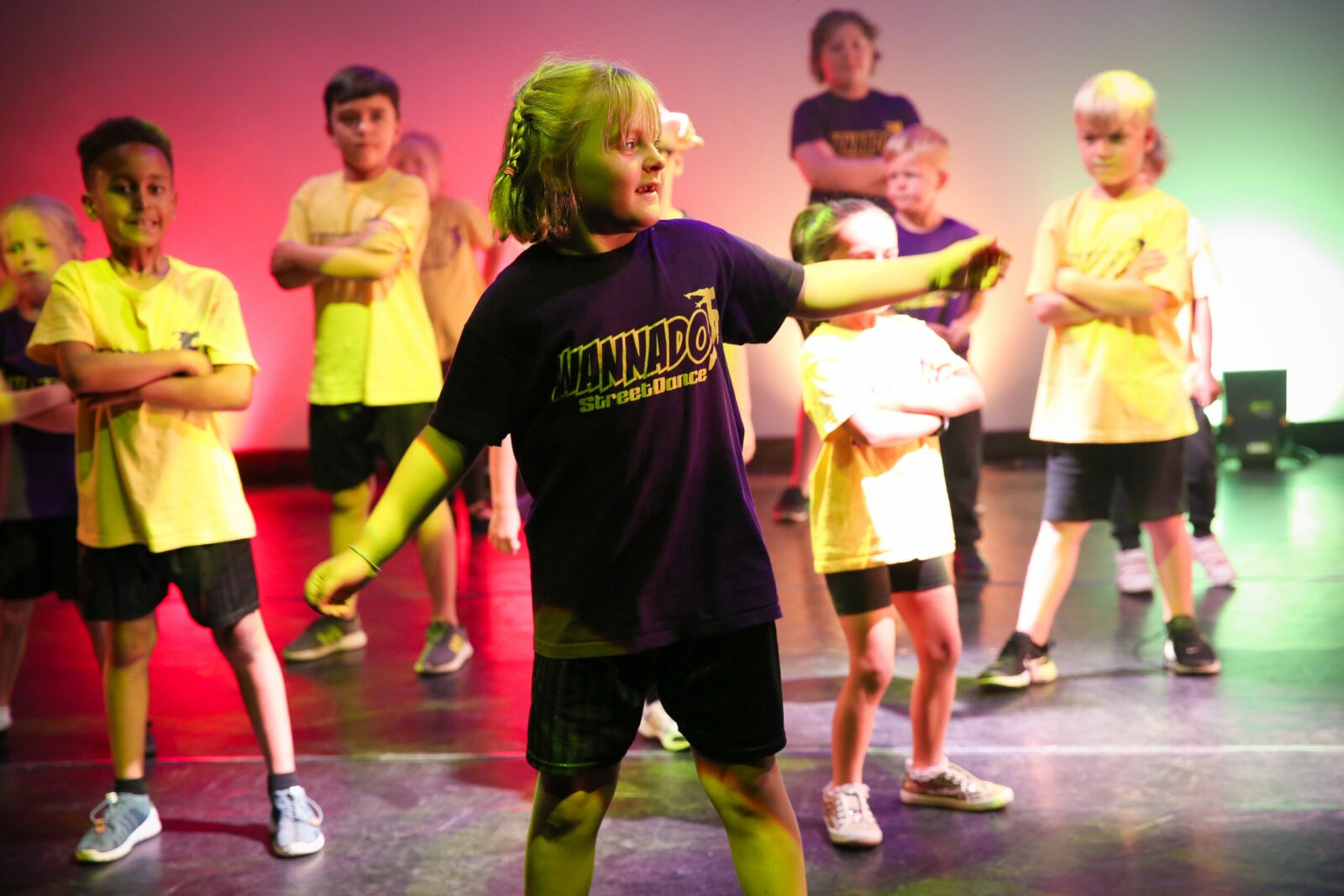 The second half of our showcase transforms into a huge cypher, removing all theatre seating and staging, and organising everyone into a big 'Dance off' style circle. This half is all about connecting audience and performers alike in a big dance circle of support, energy, love and creativity. 
Our resident DJ's from 'Get It Together' play a live, authentic Hip hop and breakbeat set on vinyl, to soundtrack the event, bringing the party atmosphere – BIG TUNES = BIG VIBES!
Not only that, but we invite special guest performers to build the energy, and inspire everyone with their talents and passion for authentic street dance! 
'The Get Down' is our annual showcase, full of Energy, Talent, and FUN! It connects our school to real, authentic Hip Hop culture and history, and is the highlight of everyone's year!
We believe that everyone deserves a chance to shine, and to be celebrated! All our students are encouraged to participate, to share with friends, family and other student's, the different Street dance styles and techniques they have learned through out the year.
Our show case is split into 2 halves. The first half is what you might expect a showcase to look like. Each class has a chance to perform specific choreographed pieces, demonstrating their coordination, techniques, team work and focus.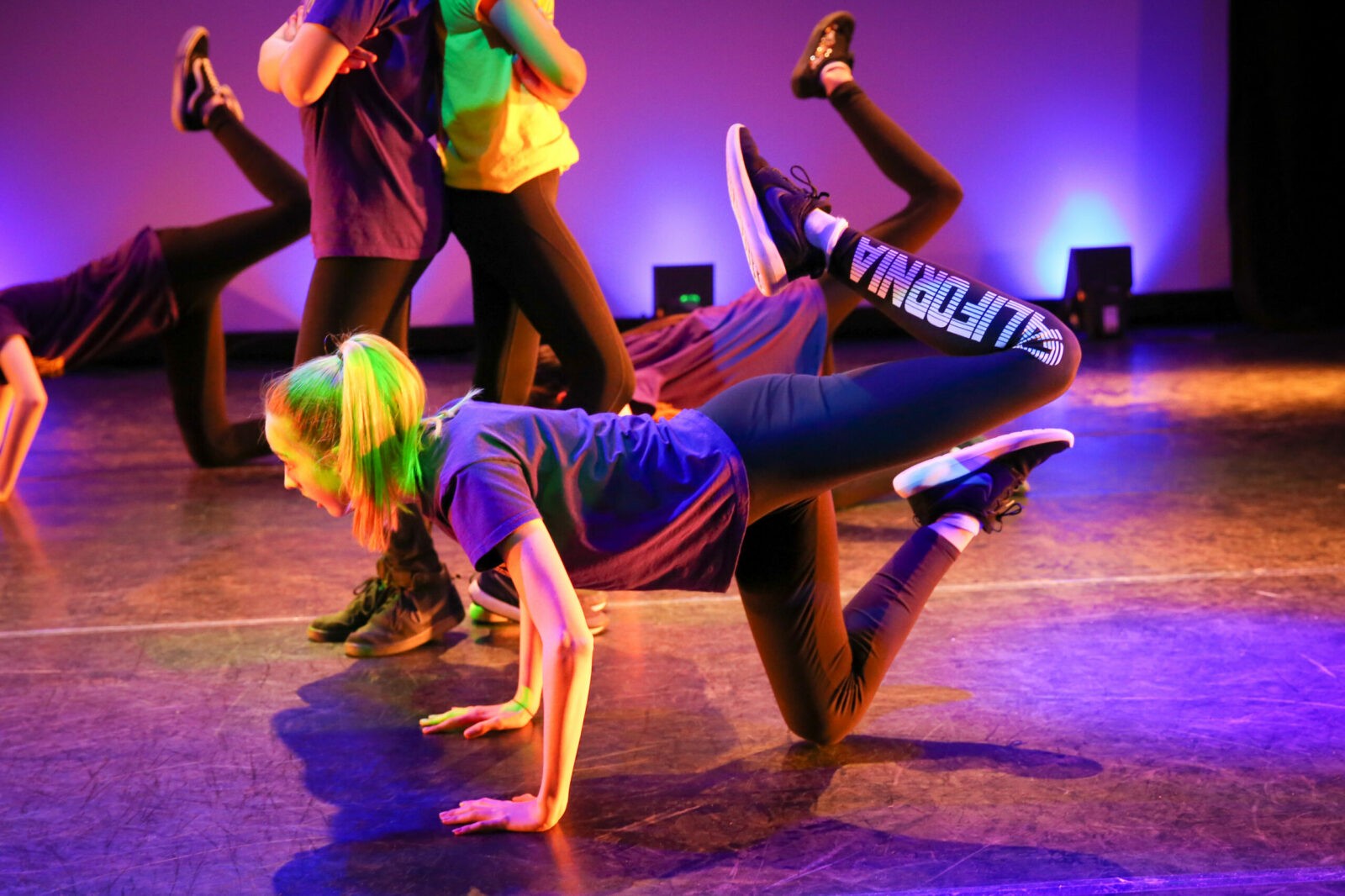 Compared to your average dance school showcase, ours is unconventional, brave, excitable and all about community spirit, refocusing Street dance authentically back to it's history.  It gives each student the chance to shine, to share their creativity in the skills they have been learning, and allows them to connect with each other,  inspiring confidence and self-expression in everybody involved. The positive energy reaches beyond those free styling, and ripples across the whole theatre.
We are award winning Street Dance specialists passionate about connecting, and nurturing a community of creative and expressive, like minded individuals!
FUN
We understand that learning is done best whilst having fun! our experienced teachers will share their knowledge of skills and techniques, in positive and creative ways, for maximum learning potential.
POSITIVE ENERGY
Our big ethos is geared around positive energy and attitudes. mental health is important, and we want you to be bursting with good vibes and energy. we encourage a supportive community of enthusiastic and passionate friends, to hype each other to be their best selves!
PERSONALISED
We value you! you are amazing, you are unique and you deserve to be celebrated! we deliver our services with a focus on our  students individual needs. you are welcomed to our family, and celebrated wherever possible!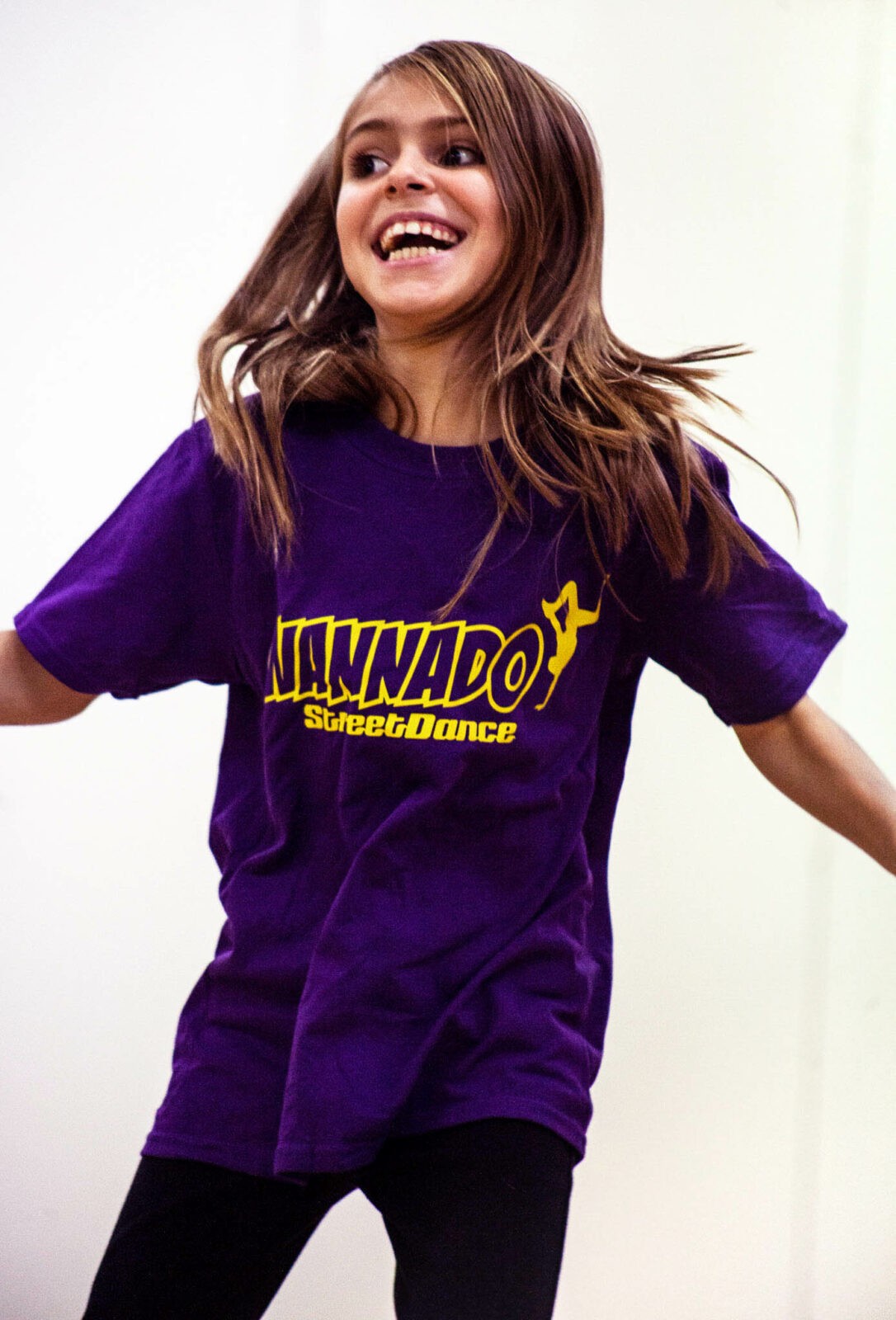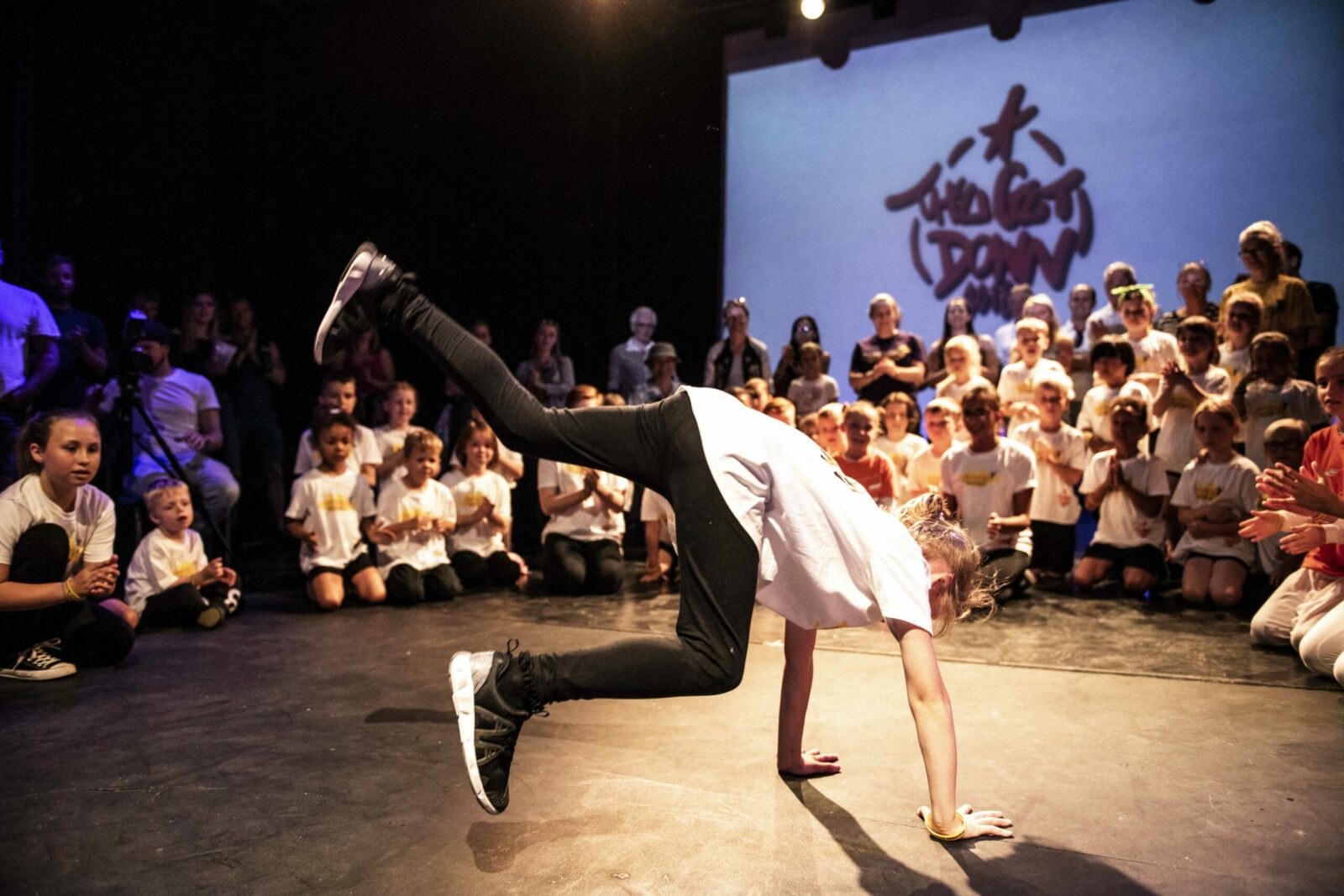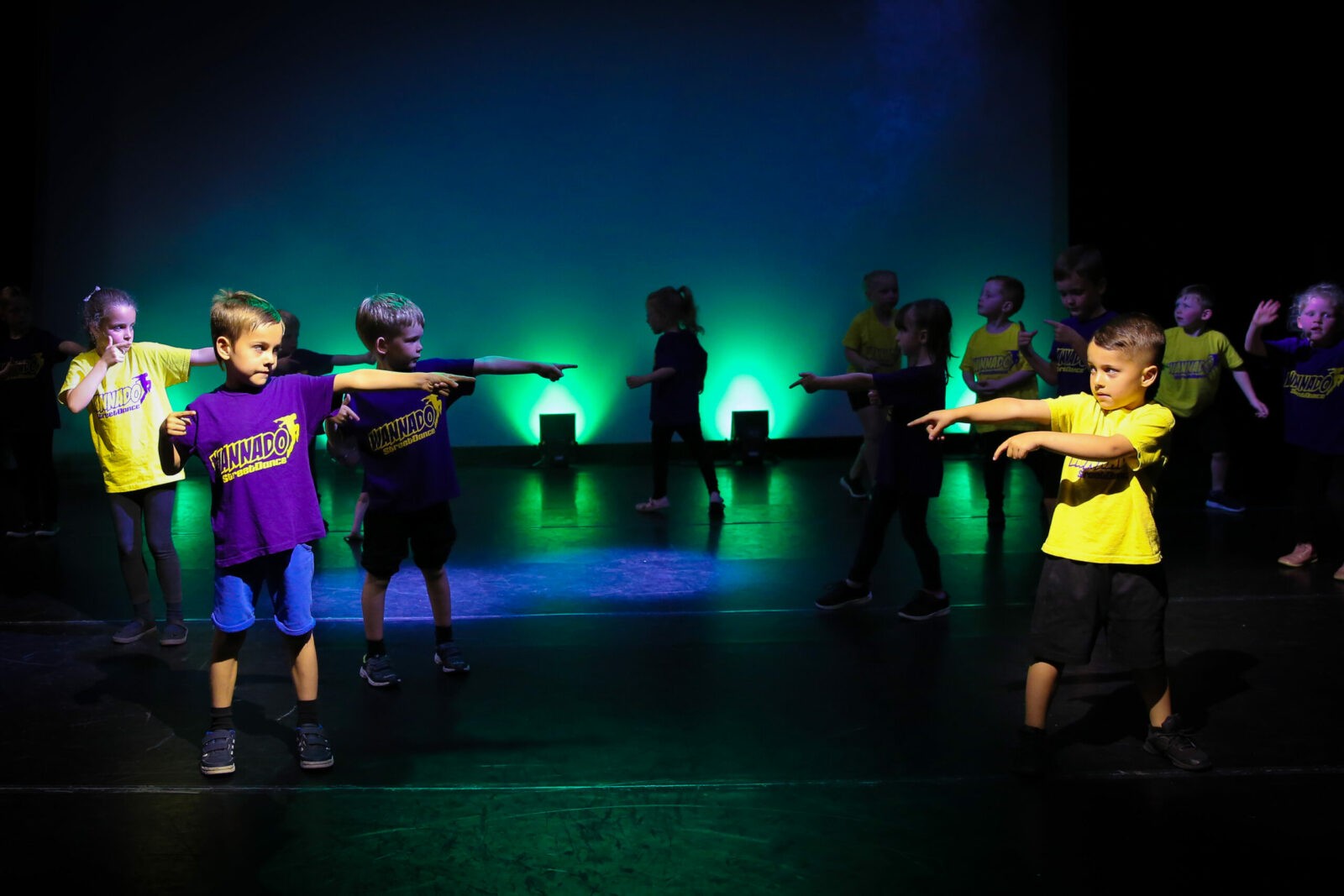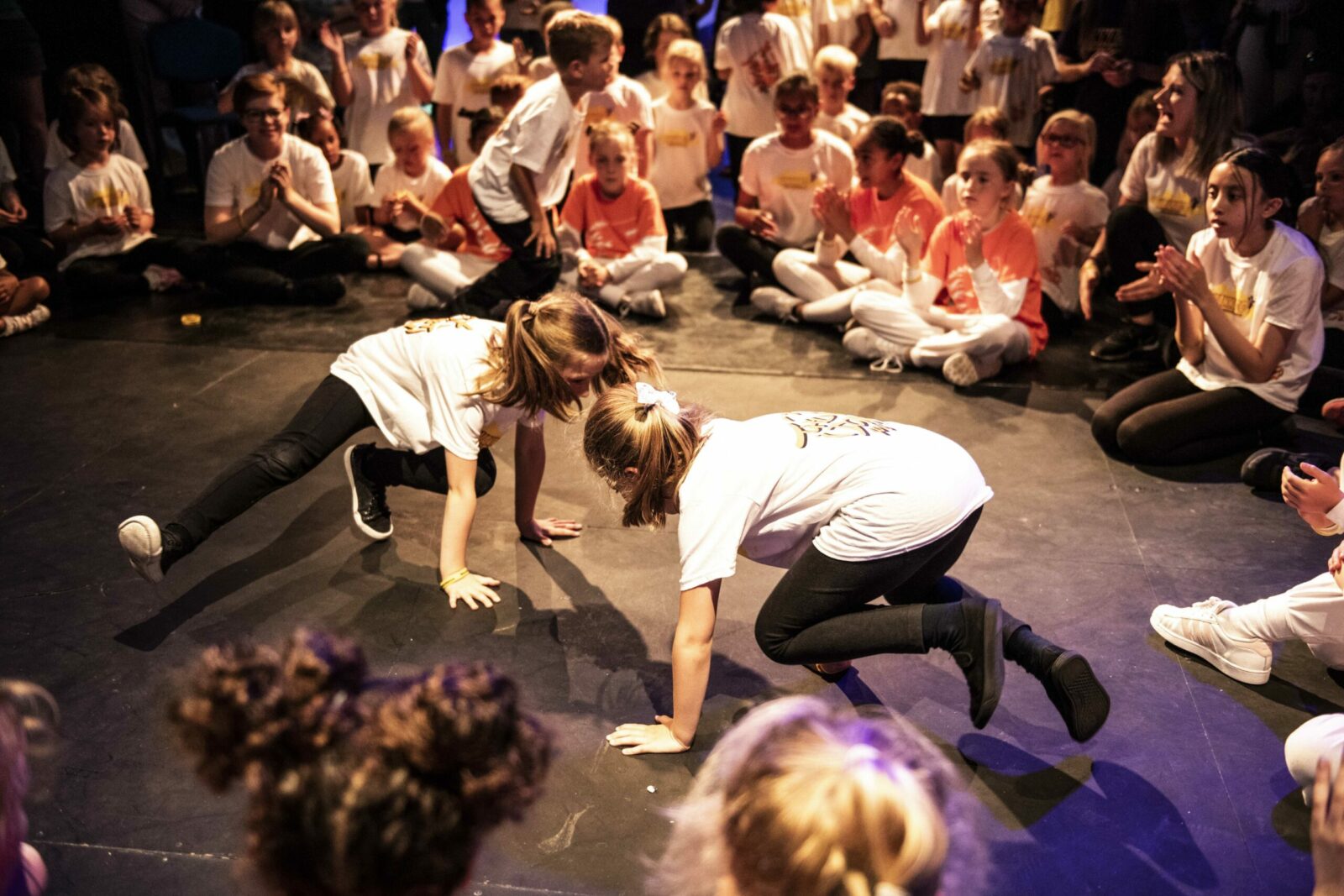 Wannado teaches important life skills
The Get Down stretches further than a showcase. Preparing for, and participating in our showcase, develops important character and skills that will help you navigate the world stronger for the rest of your life!

Build Confidence
Mastering and showcasing new skills, and being supported and celebrated as a valued individual, but also as part of a team, will improve self esteem.

Improve Mental Health
Improving fitness, skills, and confidence, whilst expressing and connecting with peers and the audience will improve mental health!

Love who you are!
We embrace you as you are! We also encourage a supportive community, building a safe space to share and connect ideas, skills and style!

Freestyle
Connecting to music, people and energy around you, and creatively dancing to that is a valueble skill! Reacting and adapting unapoligetically!

Make Friends
All of our different aged and levelled classes get to mix, share, connect and support each other, improving social skills for networking.

Work as a Team
Everyone is working together to build a bigger picture. Everyone is responsible for playing their part to build something greater than themselves.
'I just wanted to say that me and my wife were blown away by the show yesterday. Seriously, our faces ached from smiling so much! I know we're not alone in being in awe of what you're achieving with Wannado, and want you to know that your hard work, dedication to the kids, and funkadelic personality are hugely appreciated. On a personal level, seeing the improvement in Evie has been wonderful. Not only are you teaching her to dance, you're instilling confidence and self belief in her...I can't thank you enough for what you've given her.'
'I just wanted to say a massive well done for the Showcase yesterday. It was brilliant! You and your team obviously put a lot of hard work into the day and I just wanted to say a big well done and thank you. I have never seen Lilibeth so confident and animated, she thoroughly enjoyed herself. It was definitely a heart-swelling proud mummy moment so, thank you!!!'
'What a great show! You've made it possible! The different age groups have come together and performed as one Big Streetdance Family! Wannado Streetdance just turned a school boys and girls into young performers.'